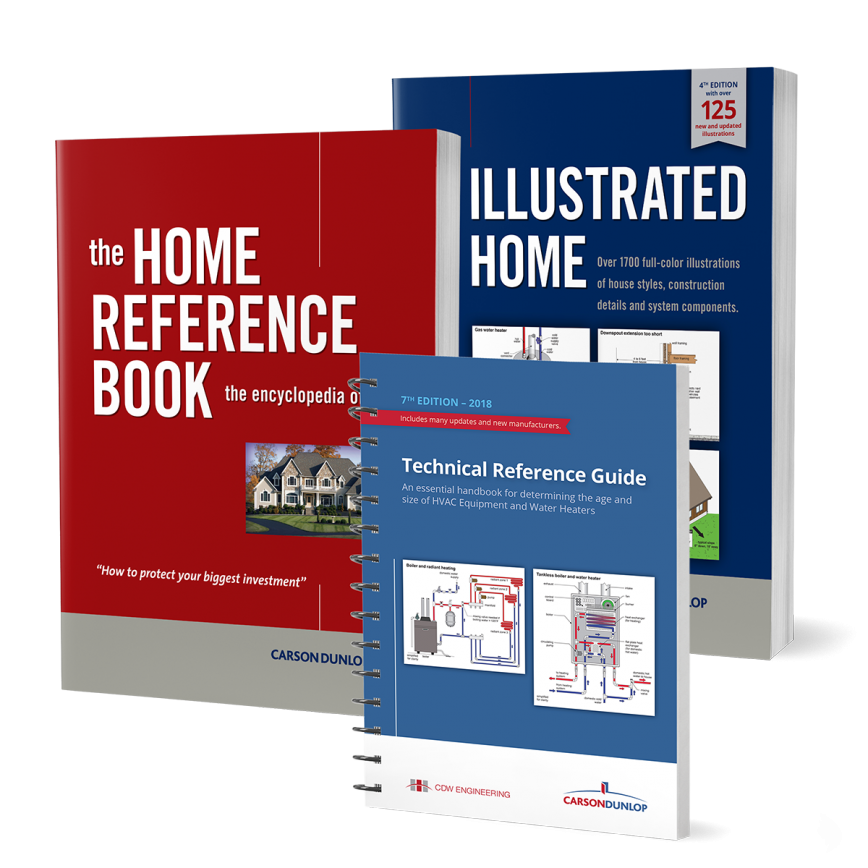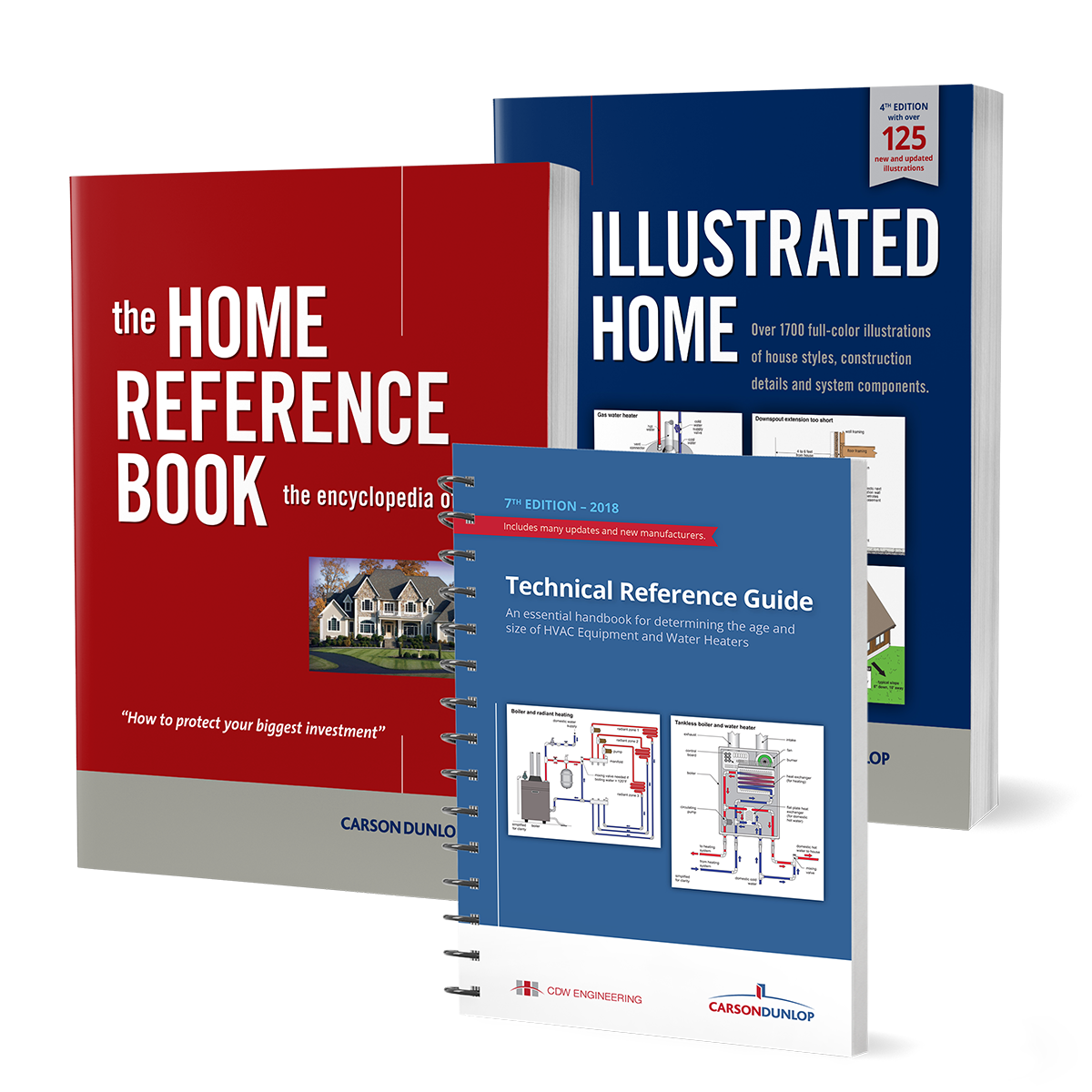 Special Offer – Home Inspector 3 Book Bundle
Apply your coupon code at checkout.
For a limited time, Carson Dunlop is offering this exclusive offer for 3 books every home inspector should own.
This conference book bundle includes:
The Home Reference Book ($59 value)
Considered the encyclopedia of homes, this reference book provides inspectors with simple language, analogies and full colour illustrations that can be used to help clients understand how their home works.
Technical Reference Guide ($79 value)
When you need to know the age and capacity of heating and cooling equipment and water heaters, you don't need to guess. This handy pocket guide decodes model and serial numbers to help you make an accurate determination.
The Illustrated Home ($79 value) This must-have reference book provides over 1,700 full-colour illustrations showcasing a home's major systems. Detailed notes help explain each system within a home in a way that home buyers can understand.
This offer is only available for a limited time at this price, so be sure to buy quick while supplies last.