Product not available for your region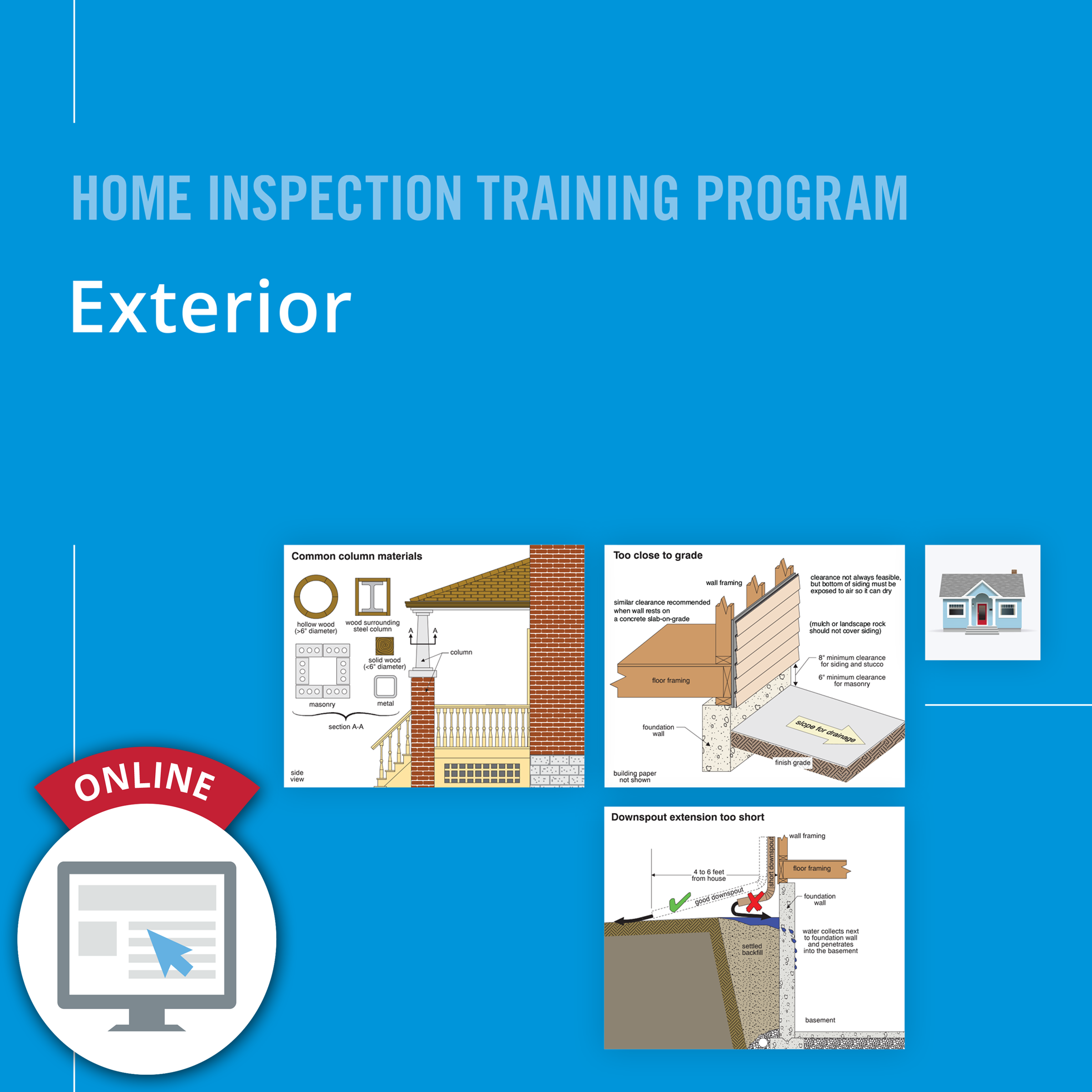 Exterior Online Course
The Exterior online course covers architectural styles, exterior cladding, exterior structures, and surface water control. The course also provides you with access to our comprehensive online learning platform.
For students in Ontario, single courses are non-vocational and do not lead to a certificate or any other credential. Individuals may take one initial non-vocational single course. Successful completion of the course can be counted for advanced standing towards the full vocational Program and certificate.
Ontario Residents: Please contact Carson Dunlop directly at 1-866-586-6855 to purchase.
The Exterior online course covers retaining walls, grounds, window wells, lot grading, driveways, patios, walkways, decks, balconies, stoops and steps, porches, railings, wall cladding, flashing trim, eaves, soffits, fascia, as well as exterior doors and windows.
Students learn to describe the exterior wall covering and inspect all aspects of the exterior named above.
Within each section are several Study Sessions to guide you through the material. The Quick Quizzes at the end of each Study Session will help you check your progress.