Product not available for your region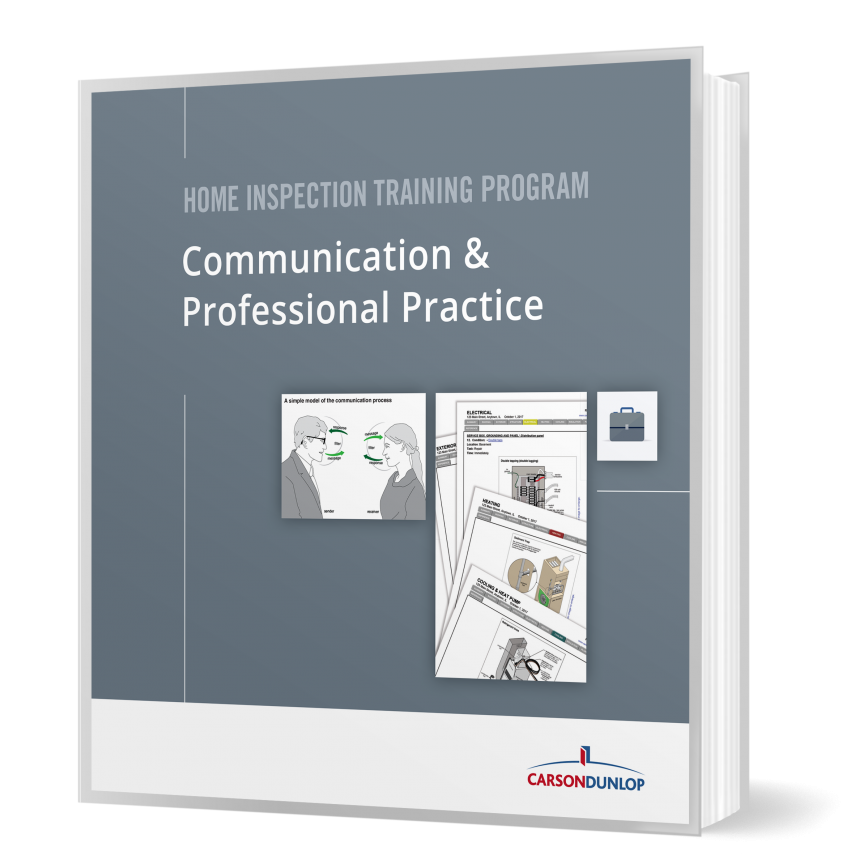 Communication and Professional Practice Textbook
The Communication and Professional Practice textbook covers communication and report writing, as well as professional practice.
The professional home inspector is required, both verbally and in writing, to describe the inspection process and communicate Inspection findings to the client. It is important that the Home Inspector be able to communicate clearly and effectively to ensure that clients understand the inspection results and the report.
In this textbook, students learn about the expectations and requirements that come with being a professional home inspector. This includes report writing, key oral and written communication skills and proper conduct during and after the home inspection.