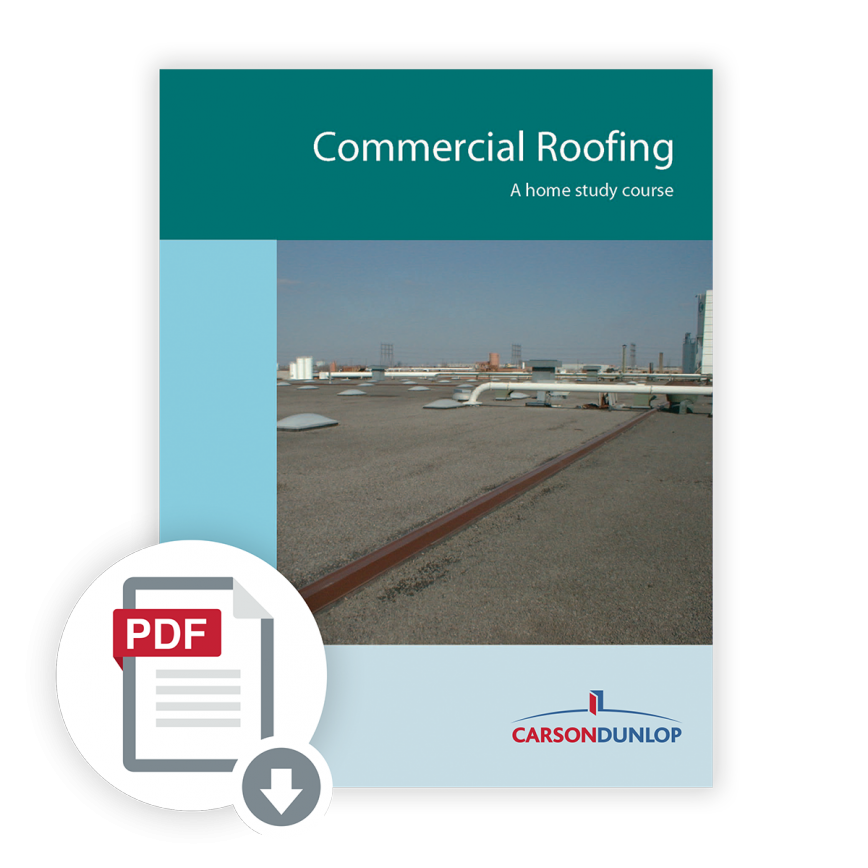 Commercial Roofing course
Earn 3 Continuing Professional Development (CPD) credits with this quick and easy correspondence course. Instant access, online testing and instant results allow you to earn your credits quickly from the comfort of your own home, on your own time. The course material is available as an easy PDF download with your order receipt.
This course describes the common types of commercial roofing, complete with illustrations and photographs. It includes an explanation of key roofing terms. You will learn how to look at these systems and identify typical problems. If you need to know IRMA from EPDM, this program is for you!