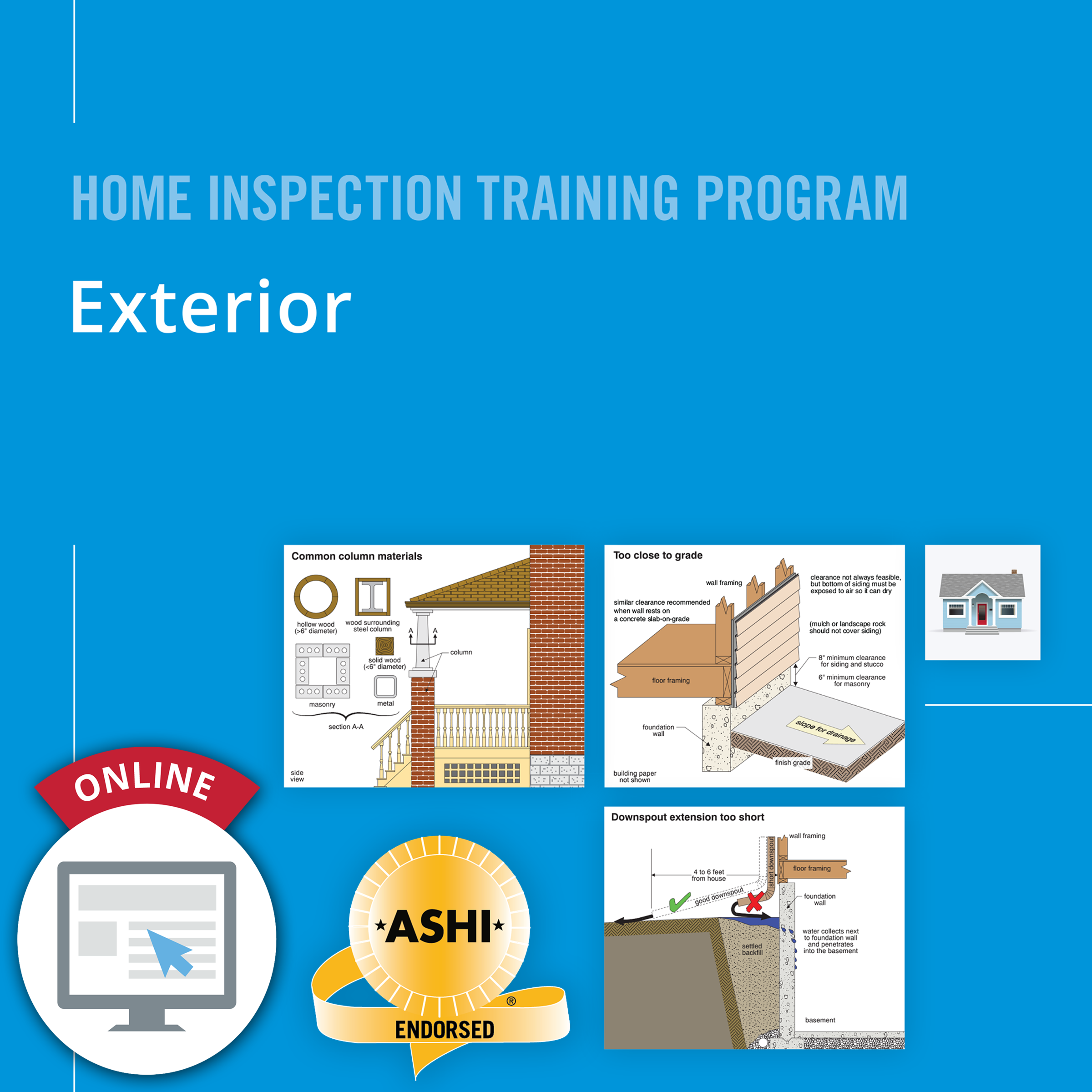 Exterior Online Course
$345.00 USD
The Exterior online course covers architectural styles, exterior cladding, exterior structures, and surface water control. The course also provides you with access to our comprehensive online learning platform.
The Exterior online course covers retaining walls, grounds, window wells, lot grading, driveways, patios, walkways, decks, balconies, stoops and steps, porches, railings, wall cladding, flashing trim, eaves, soffits, fascia, as well as exterior doors and windows.
Students learn to describe the exterior wall covering and inspect all aspects of the exterior named above.
Within each section are several study sessions to guide you through the material. The Quick Quizzes at the end of each Study Session will help you check your progress