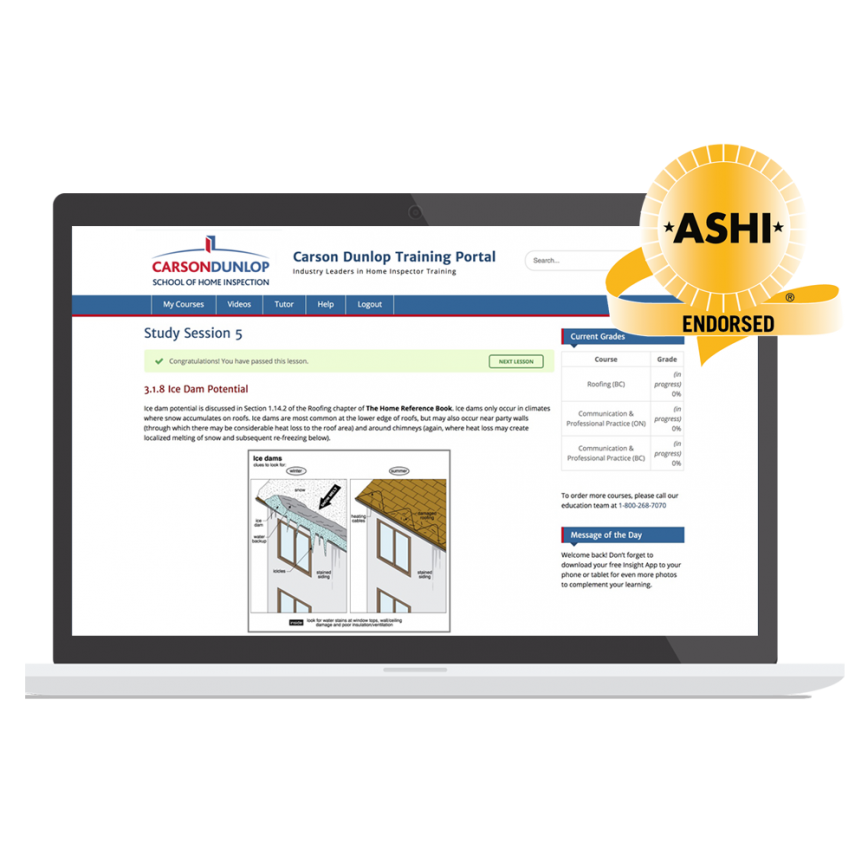 Complete ASHI@HOME Home Inspection Online Training Program
$2,995.00 USD
The ASHI@HOME Home Inspection Online Training Program comes with 10 online courses available through our comprehensive online learning platform.
Each of the 10 online courses includes:
Richly illustrated lessons and learning resources
A series of videos that show how things look in the field
Online case studies and interactive exercises designed to bring the subject matter to life and get you involved
Field exercises that you can use to apply your knowledge in the real world
Quick quizzes that help you track your progress
Inspection procedures that serve as your roadmap going forward
Checklists to ensure you get it right
Instructors are available by phone or email for help when you need it
You have flexibility to take courses one at a time in whatever sequence you prefer; to take multiple courses at a time and start whenever you want.
This is not an introductory or overview program. It is a thorough and complete education in all areas of the home inspection field. When you graduate, you will have the knowledge you need and the confidence to show you can be among the best!