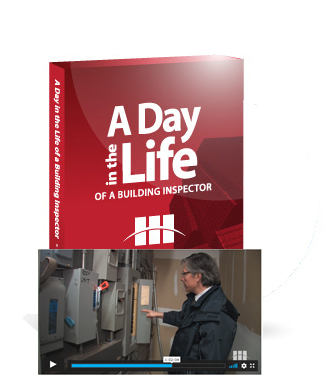 A Day in the Life of a Commercial Inspector Video
$99.00 USD
This online video is only available to students enrolled in the full Commercial Building Inspection course. Watch it free with your personalized promotional code you received via email. Add this video to your cart and enter the code at checkout. 
Fact: Commercial Property Inspections require specialized knowledge and a high degree of skill.
In this online video, you will learn:
– Pertinent questions to ask the client when calculating your fee and sending out a proposal, so you don't need to visit the property.
– The proper way to determine the true size of an electrical service to a building. You would be amazed to learn how many inspectors are doing this incorrectly!
– The proper way to assess the fee for services rendered, those who charge too little are seriously shortchanging themselves, those who charge too much are destined to be consumed by the completion.
– 18 invaluable building inspection tips that can be used on virtually every commercial building inspection you perform including:
Handling the initial inspection inquiry on the phone
Quoting the fee
Working with Specialists
Preparing for the inspection
Interviewing the building tenant
Undertaking the inspection
Calling the client after the inspection